How to Organize Your Moving 6 Actionable Steps
Posted: April 21, 2021 @ 7:09 am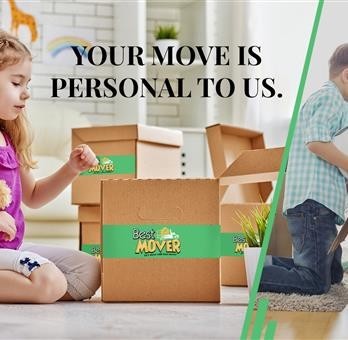 Whether you are shifting in your local area or out of the city, you always required some stuff to take with you. But, if you relocate without arranging your belonging then you have to face many hurdles on relocating.

That is why you must need to organize your house belongings. Here can arrange them hiring a moving company or by yourself. When you hire Best Movers then you don't require to take worry about wrapping. But, if you have decided to do it by yourself then you have to think about the item's arranging.

In this way, you can move your goods save and reopen and fix them after reaching their destination. But when we talk about managing belongings, it also means decluttering all extra stuff from your shifting items. If you have no idea, that how to organize your items before moving then here we describing the top most useful tips to declutter your belongings.
Organize your items before moving
If you wish to manage your belongings properly then you start it before the house is listed. When you decided to leave your current location then you need to start managing your goods in your mind. Make a plan in your mind and start implementing it as soon as possible to escape from the moving hassle. While early clutter home has more chances to sell as compare with the overly cluttered house. As much as your house looks empty, you will get customers. A arrange place makes it easy for customers to look at what they exactly want.

Its time to separate your moving objects

Purged your items from others means ready your relocating articles to move. First, you should set apart all your no-use, broken, run-down, or outdated things from others. If these are completely useless then throw them in the trash. But if they can reuse then you have the opportunity to sell them or get blessings by donating them to any welfare organization.
Some unwanted items are:
Broken furniture piece like extra sofa, bed, chairs, etc
Damaged or faint clothes e.g shirts, bedsheets, curtains
Lod or unfit clothes, if you have children then you have such articles. These types of clothes are usually best for denoting someone else.
Useless or broken toys that your children don't wish to play with now.
Damage appliances that don't work properly e.g. fridge, air cooler, split, iron, and many others.
Old or broken garden tools
Old decoration article of different events e.g Christmas, wedding or birthday party
no use gadgets that cant repair again for example mobile, laptop, monitor, etc.

Which things that I denote before shifting?
The home belongings that are outdated and you have not to wish anymore but are in good condition to reuse by someone else are ideal for donating. When we shift from one place to another there are many things that can be donated and make others happy like:
House plants
Unfit dresses
Old toys
Kitchen appliances
Books
Sports equipment
Old tools

Should I separate useless objects before moving or not?

That is the question that arises in our mind is in starting decluttering home articles. So the answer is "it's up to you to ease yourself by shifting your important stuff or make you in trouble by taking articles with you without purging". It's about how much you love your home and want to make it neat, clean, and arrange.

Role of checklist shifting goods
A checklist is a list of all names of items or categories with a check box on its left side. This checklist helps you to move packing boxes. You don't need to reopen and recheck boxes again and again. Just pack them in boxes and tick on their name on the checklist.

Don't forget to categorize your stuff before boxing
Pack your objects after dividing them into various categories is the second and most important step of decluttering. You can divide them into different sections according to their objects, size, and conditions. Here are some categories that you can use for categorization:
Soft ( soft things like soft toys, pillow or decoration pieces, etc)
Hard ( small size wood and metal goods)
Sensitive ( mirror and breakable articles, that require extra care in packing)
Electronics ( laptop, computer, monitor, television, juicer, mixer, blender, and many more)
Gadgets or tools ( Small size tools for example TV or CD drive remote, shaving machine, e pen, etc.)
Garden tools
Toys
Cloths
Cosmetics
Kitten appliances
Crockery

Why do we tag all packing boxes?
There are many belongings that required extra care in relocation so making the tag on wrapping boxes are always helps you during moving. In this way, you can easily recognize the type of objects which are packed in the box. Here are many ways of using taglines
Short words taglines, for example, BD for bedroom's box, LV for living same like K for kitchen
Color tapes are also used instead of writing for example red for bedroom, green for other room, and yellow for kitchen.
You can also use different color boxes for different rooms

Need to think out of the box
It's up to you that how much you manage your time for managing your stuff. You can save your time by calling your friends for packing or by giving your children a challenge to fill a box, a garbage bag. You can also ask them to separate things that they don't need to play and want to donate to someone.
If you are living in the UAE, you can use moving services of Dubai Mover at ecnomical price.


Author:
Best Mover
Viewed:
34 Views
Check Out All Of Bestmover Dubai's Images, and Blogs!
Comments: